09/20/2021 12:00 PM Central
La Sheonda Sanchez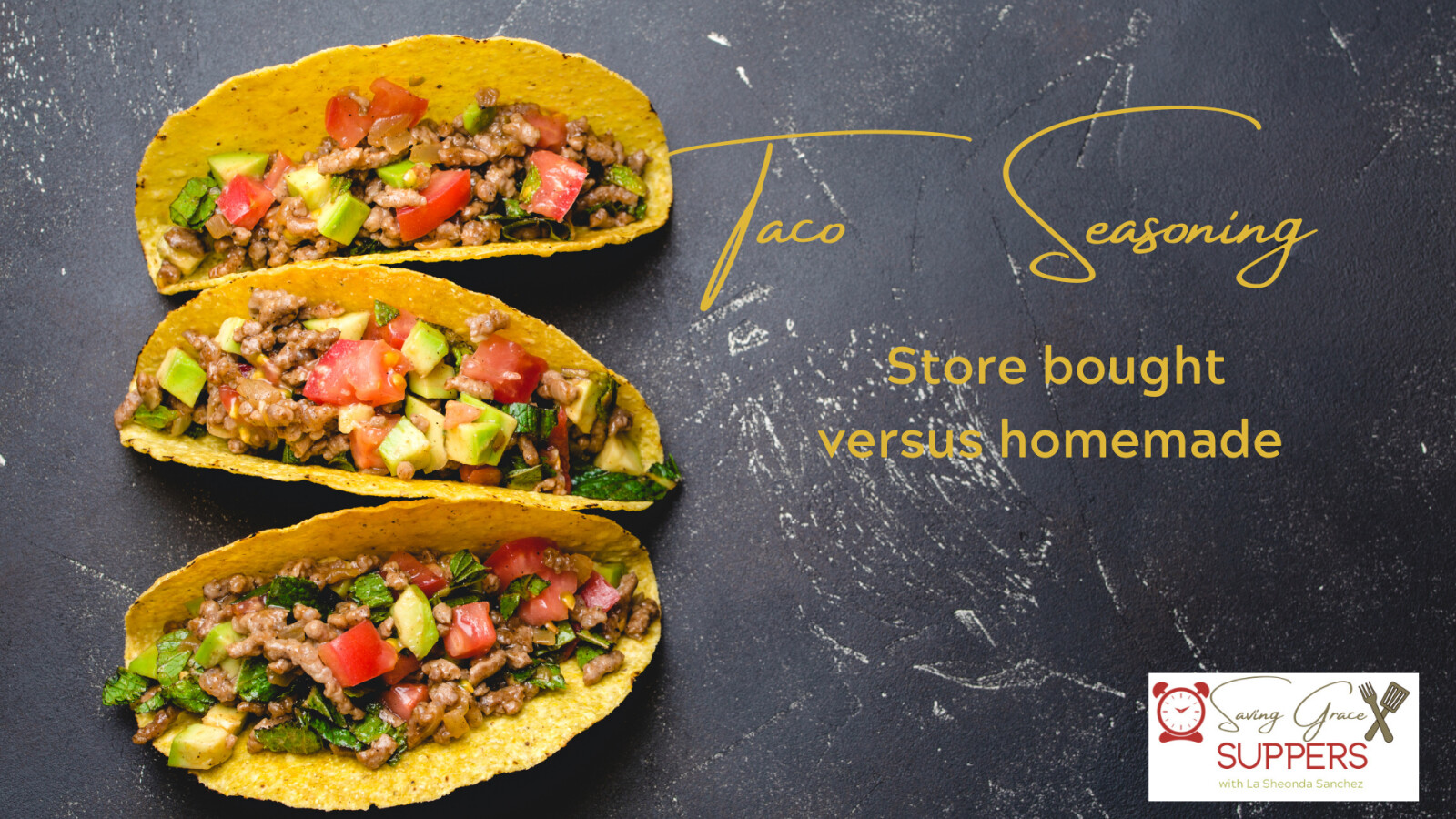 Being born and raised in South Texas, I love all kinds of Mexican, Tex-Mex, and Latin American foods. I could easily eat some version of Mexican food for every meal of the day and never grow tired of it. I do not subject my family to that, but if it were just me, I would coast on tacos and chalupas and enchiladas for a good long time.
Since I love to be in the kitchen, I used to go through the little seasoning packets of taco seasoning really quickly. Then I bought the larger bottles of taco seasoning in the spice aisle of our grocery store. A few years ago, I started paying more attention to ingredient lists instead of just calories on food labels in general. Eye opening!
When I read the ingredients in store-bought taco seasoning specifically, my reaction was the same. Things like corn flour, corn starch, wheat flour, dextrose, maltodextrin, sugar, soybean oil, and other fillers just did not seem to make sense in taco seasoning. So I decided to make my own.

I actually like the flavor BETTER in the homemade version, so I have never turned back. Now I make lots of my own seasoning blends. Taco seasoning was just the first of many. In addition to the flavor being great, I can control how spicy a batch of taco seasoning is, how much salt it contains, and more. So the variability and control are also huge plusses to making your own.
TACO SEASONING
1/2 tsp Onion Powder
1 T Paprika
1 T Chili Powder
1 T Cumin
1 tsp Granulated Garlic
1/2 tsp Black Pepper
1/2 tsp (Mexican, if you have it) Oregano
1 tsp Salt
1/8 tsp Cayenne Pepper (optional)
Combine all ingredients in a lidded container. Shake well to combine all spices. Recipe can easily be doubled or tripled. That is what I usually do when making up a batch of this taco seasoning mix, since we use it quite often and go through it very quickly. If you do not use taco seasoning very often, I recommend sticking with the base recipe size. That way, your taco seasoning will not get caky on you from sitting too long.
Here's a quick video of just how quick and easy this is to make.
https://www.youtube.com/watch?v=WtTTUJPl9Uc
Enjoy!