04/26/2021 12:00 PM Central
La Sheonda Sanchez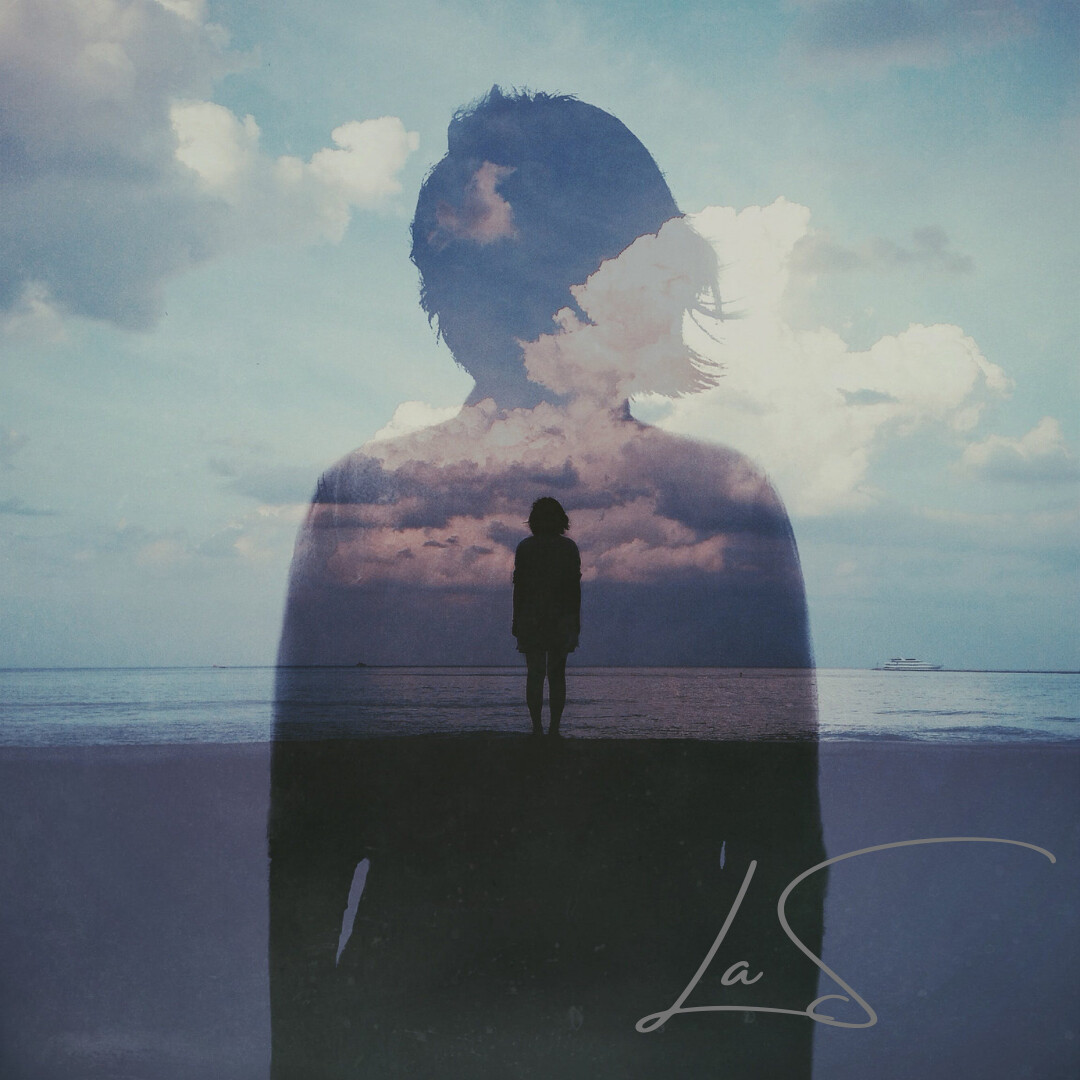 Want to Lose Weight?
If you ask most women, they would say "yes."
And there is a lot to be said for maintaining a healthy weight. For me, it was about the stress on my joints. The lack of self-confidence. The desire to stay out of pictures. The tendency to miss social connections because I was embarrassed.
Okay, so this has to be said. As we start to discuss weight loss, remember that comparison truly is the thief of joy. Remember that it is a slow and steady pace that wins the race.
So when we talk about weight loss, don't think about your best friend. Or your sister. Or your favorite barista. You aren't racing against them. You are racing against the woman you were yesterday.
But most of all, remember that if you don't do the inner work, the physical stuff will be fleeting. You'll likely lose some weight. You may very well hit your goal weight.
You just won't be able to stay there.
There are some lies we've believed that need to be brought into the light. There's truth that we need to accept. And there's a love for self that has to be cultivated.
So as we begin discussing weight and healthy living in general, the inner work truly does need to go hand in hand with that.
Prayer, counseling, journaling, meditation, exercise, having a tribe of kindred spirits to do life with. These are all some of the tools that are helpful in healing and growing from the inside. And if left unacknowledged, I found I'd continue to grow on the outside.
Take a step today to identify, work on, and then release the hurts or trauma that laid the groundwork for an unhealthy relationship with food. This is not a quick process. But it is a worthwhile process.
Once you have done the inner work, then, and only then, will you have the tools in your toolbelt to maintain weight loss. You may run and diet and drink all the water. But if you are not able to conquer the reason that you gained the weight in the first place, any weight loss that you do achieve will likely be temporary.
I have conquered the inner work. And I learned the secret to continuing to conquer it every single day. Now I am also taking care of the physical work and sharing this journey with others.
We would love to have you in our Facebook Group if you would like to start the journey with your own inner work, learn more about living healthy, and share space with other women who are knocking it out of the park. If this sounds like you, come join us here:
https://www.facebook.com/groups/smallstepsandselfcare
.....
Looking forward to meeting you, so we can lock arms and be happier, be healthier, and every day be more of the women that we were created to be.
XO, La Sheonda
04/19/2021 12:00 PM Central
La Sheonda Sanchez
I had a moment a few months ago where my health changed.
Some of you have heard me talk about it. I went from having trouble standing up to incredible energy and mobility in my joints. And after months of slow trickling weight loss, the pounds just started falling off. Like A LOT.
I looked at what I had changed (started my antioxidant juice) and attributed everything to that. And don't get me wrong. That juice is the stuff.
But I have come to realize that the moment-to-moment change and drastic improvement would not have been possible without the steps taken before.
I've come to call this "Priming the Pump."
In the 1800s, this phrase meant using a small amount of liquid to get a larger pump going. Without doing that, the oil might never be pulled up by the pump. In order to access the oil in the ground the pump had to be "primed" first. Without that step, oil would not flow freely or may not flow at all.
How did I prime my pump? I had been removing toxins from our fridge and pantry for years. Eating healthier and drinking more water. About three years ago, I started swapping out household and personal care products. When I'd finish one that had dyes, fragrance, SLS, phthalates, carcinogens, chemical sunscreen, et al, I'd replace it with a clean alternative that had none of those unhealthy ingredients. Little by little, I swapped and switched every cleaner, detergent, soap, moisturizer, shampoo, cosmetic, and bath gel for something cleaner. Something better.
If I hadn't cleared my system out from all the yuck, my body would not have been able to respond as completely or quickly as it did.
So before you seek the perfect diet, exercise plan, or trainer, start reading ingredients. On your food AND everything else as well.
The bathroom cabinets. The makeup drawer. The shelf in the shower.
Once I started being the gatekeeper of my home, I didn't know it yet, but I was priming the pump.
Our community of women is locking arms and moving forward happier, healthier, and becoming more every day exactly the women that we were created to be. Looking forward to meeting you!
XO, La Sheonda
Mar 6, 2021 12:36 PM Central
La Sheonda Sanchez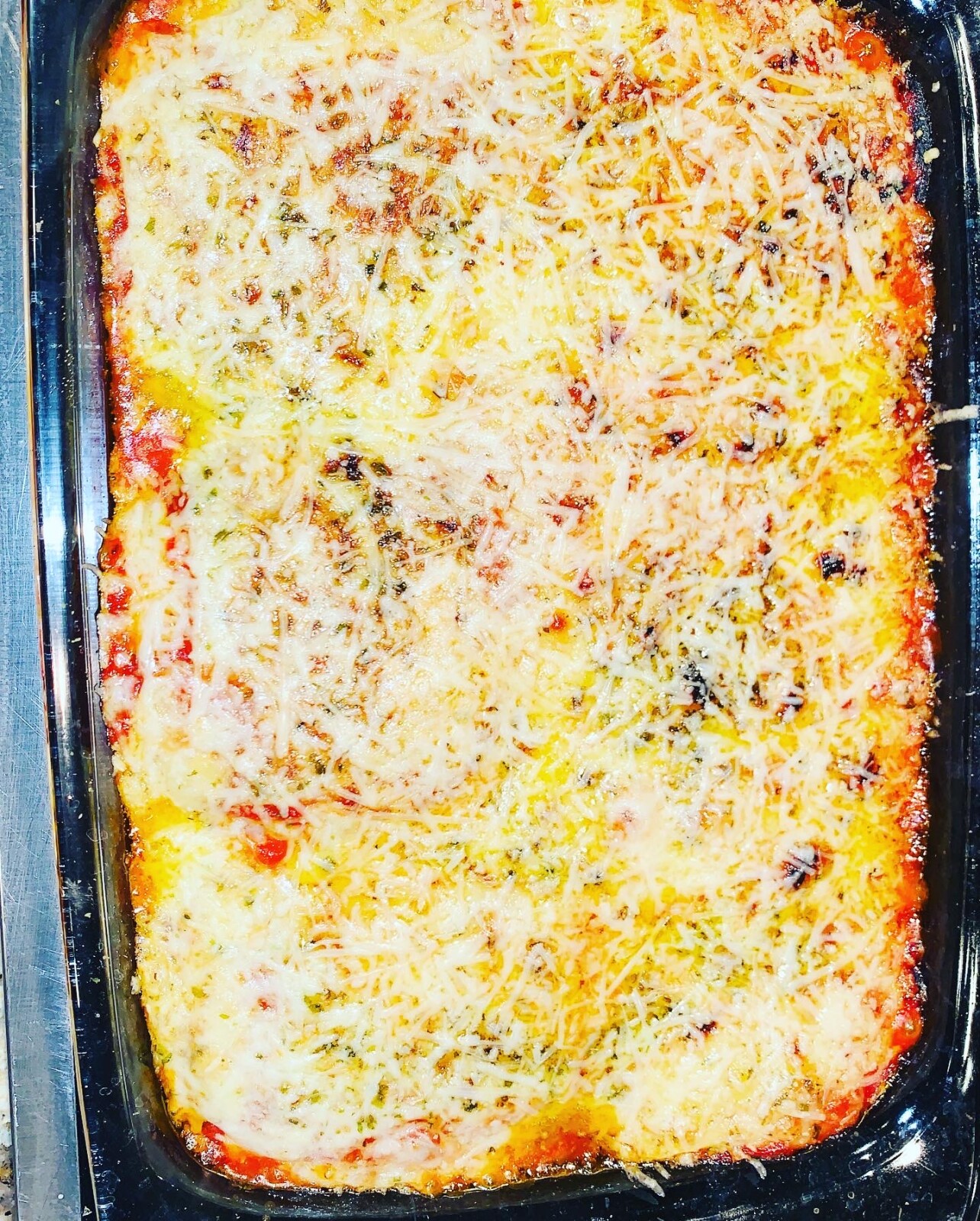 Low Carb Eggplant Parmesan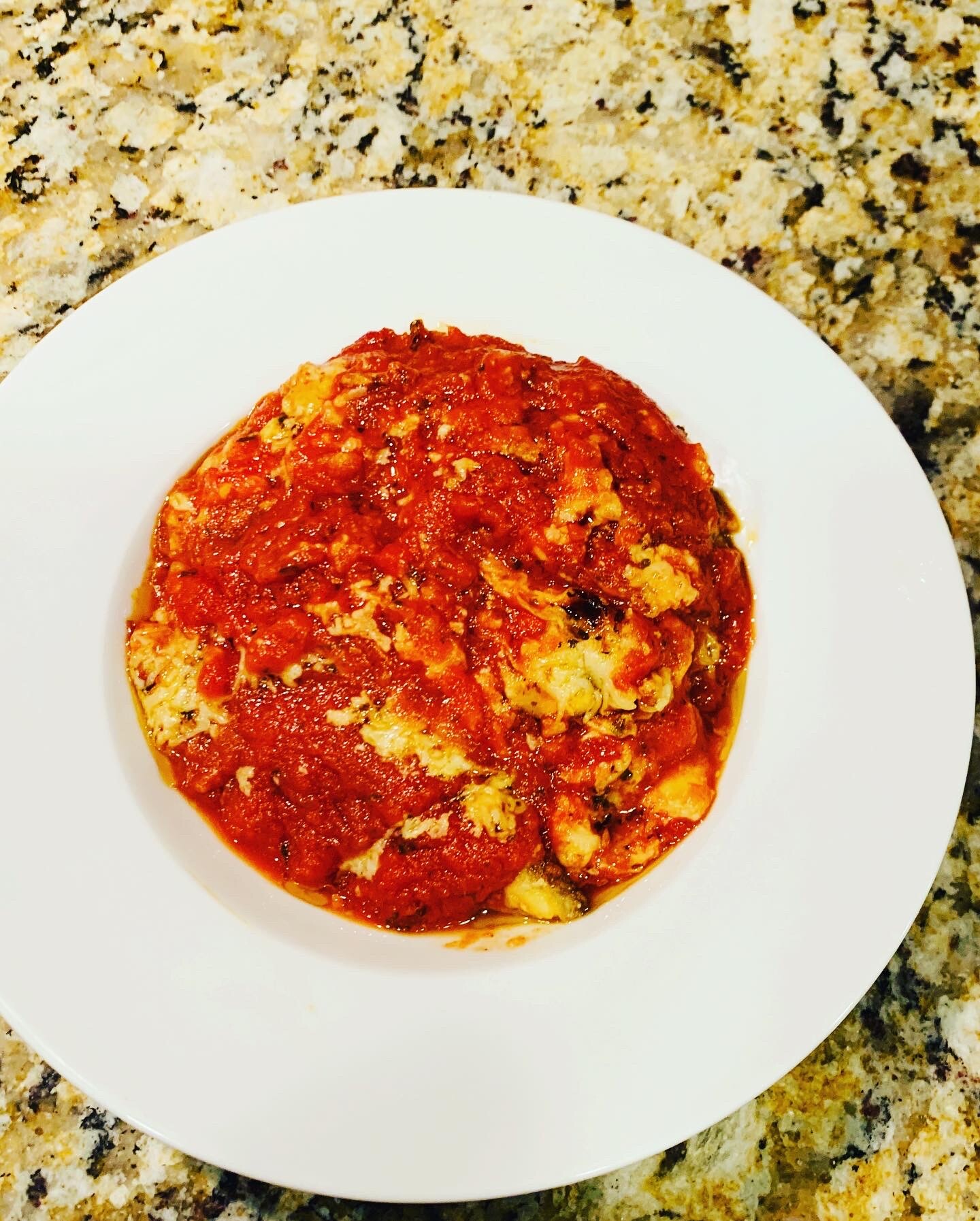 I said for years that I do not like eggplant. But then I tried it cooked correctly. And now I am hooked.
Eggplant Parmesan is DELICIOUS! If you think you don't like it, then you probably have not tried it. I was looking for a lower carb version of this amazing classic. So I decided to make up a recipe myself. The biggest change is the dredge used to bread the eggplant slices.
Start with an eggplant, and cut into rounds. I like these better than cutting the eggplant the long way. It makes the eggplant easier to bread and cook and even eat.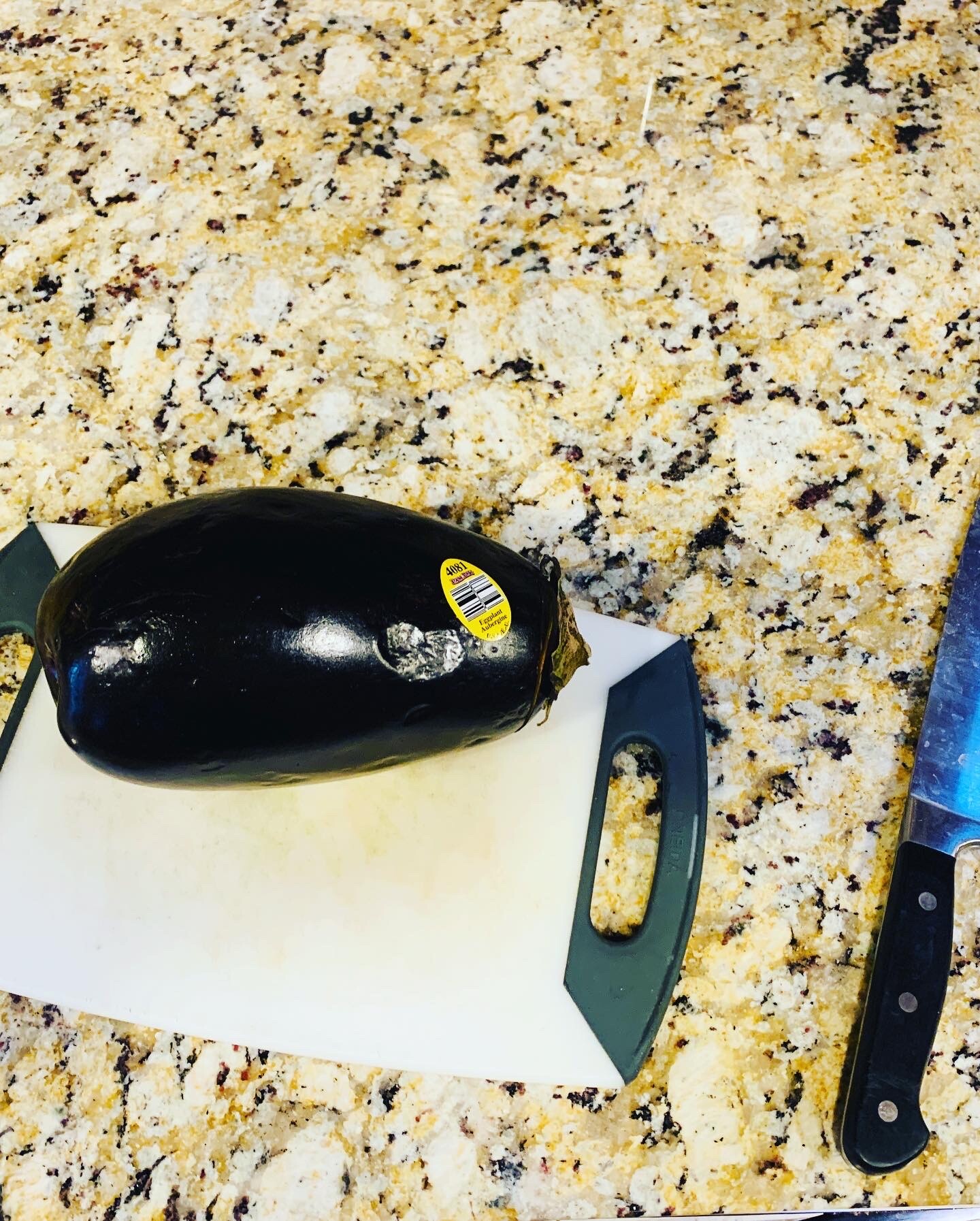 Set up your breading station. I used coconut flour, beaten eggs, and pork Panko (ground up pork rinds) mixed with Parmesan cheese and Italian seasoning. Dip the slices of eggplant into the coconut flour, then into the beaten eggs, and lastly into the pork Panko mixture.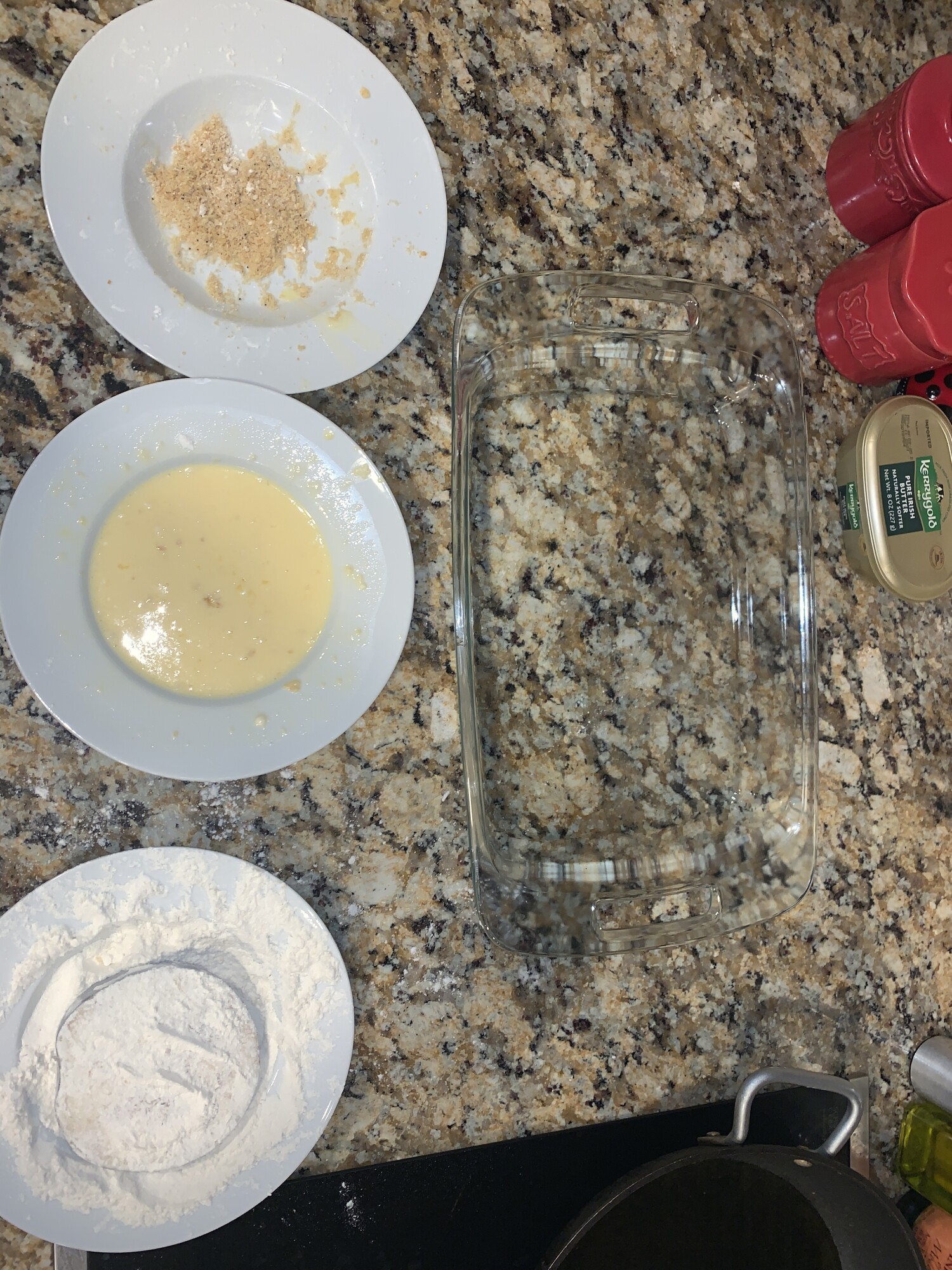 Line a baking sheet with parchment (or foil sprayed with olive oil) and then place your breaded eggplant onto the baking dish. Roast the eggplant in a preheated 400 degree oven for about 30 minutes.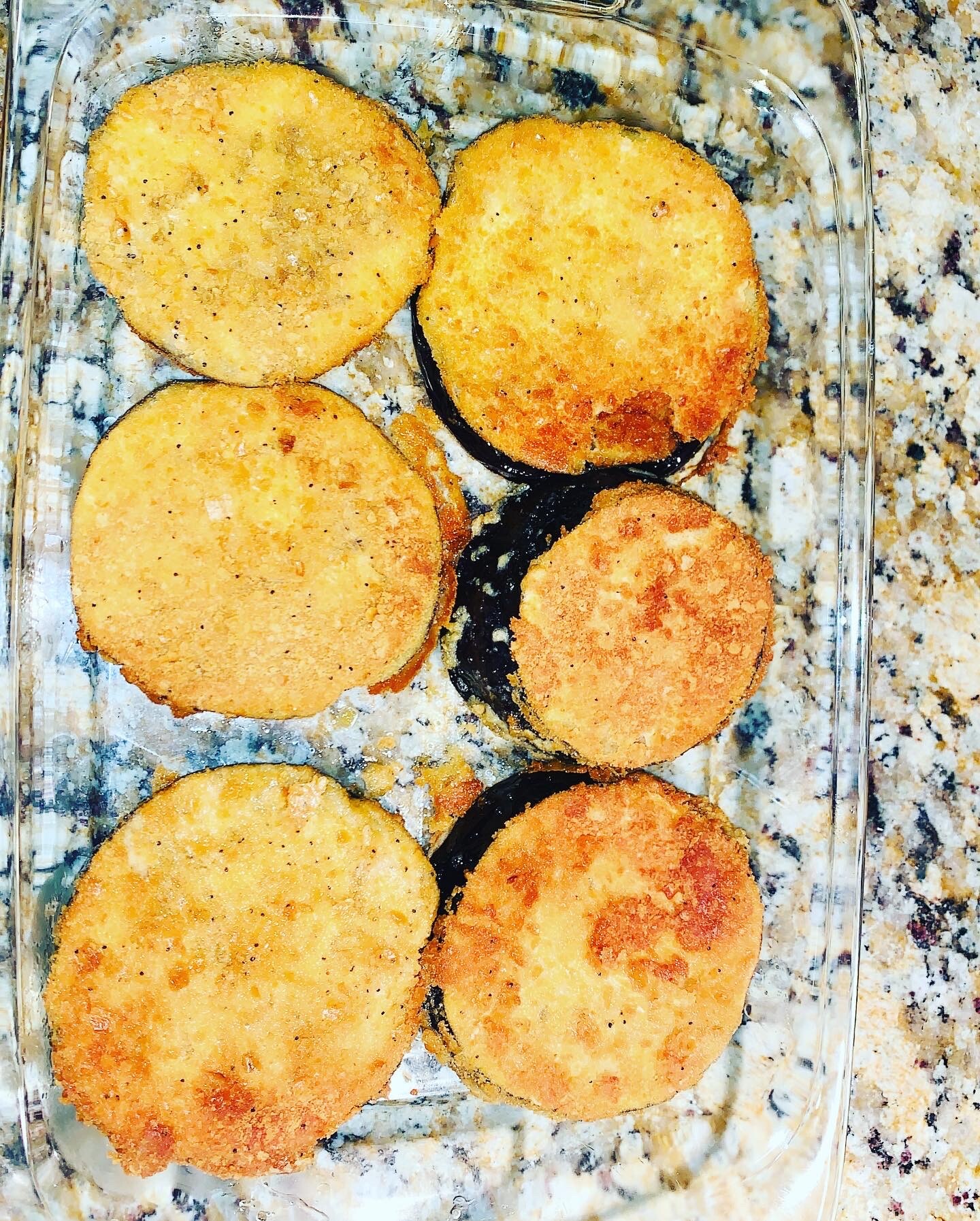 Once the eggplant comes out of the oven, layer 1/2 cup of marinara sauce in the bottom of a casserole dish. Next, add a layer of eggplant slices. Top those with 3/4 cup more marinara ( I like to make my own), half of the mozzarella cheese, then repeat layers. Top with Parmesan cheese and bake at 400 degrees for 15-20 minutes. Garnish with more Parmesan and fresh basil.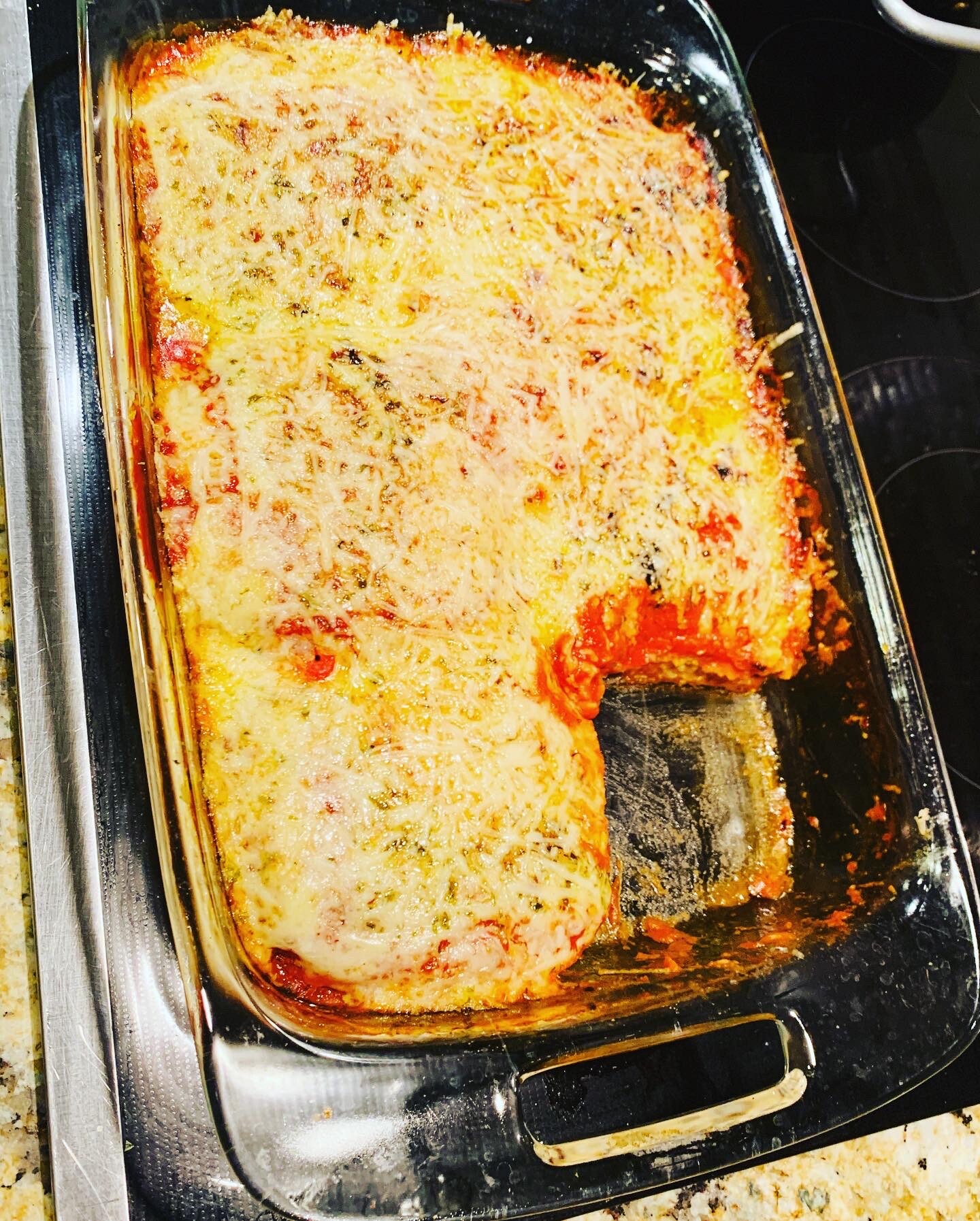 We like to serve this with a chicken breast or other protein, because while this dish is low in carbohydrates, it does not pack enough of a protein punch for us.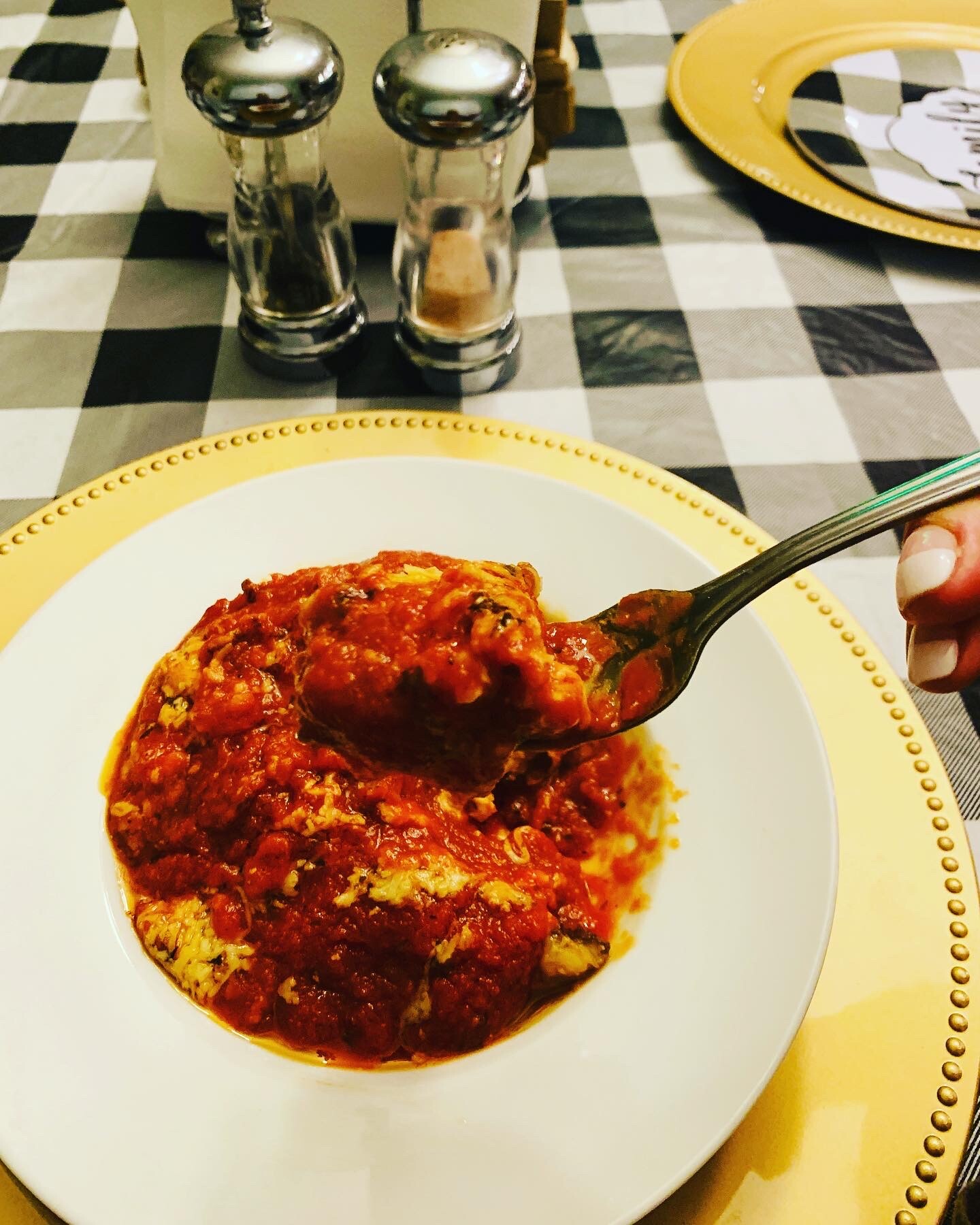 Low Carb Eggplant Parmesan
Ingredients
2

eggplant

2-3

eggs

2-3

cups

pork panko

1-2 cups almond flour

Italian seasoning

1 cup Parmesan cheese (plus more for garnish)

3

cups

marinara

sauce

1

pound

shredded

mozzarella cheese

fresh basil

Instructions

Preheat oven to 400° F.

Slice eggplant into rounds discs.

Beat 2 eggs. You may not need all three, so beat more as you need them.

Mix Pork panko with Parmesan cheese and Italian seasoning. Salt and pepper to taste, but the cheese is already salty by itself.

Dip into almond flour, egg, then "bread" crumbs. Then roast in preheated oven for about 30 minutes.

Put ½ cup marinara sauce in bottom of baking dish.

Layer eggplant slices with ¾ cup sauce and half of the mozzarella cheese. Repeat layers and top with Parmesan.

Bake until cheese is completely melted and slightly golden brown. Allow to rest 10 minutes before cutting. Garnish with more Parmesan cheese and fresh basil.

Once you have tried this, leave a comment below with how you like it. And share your favorite recipe for a delicious, easy meal for you and your family!