Oct 19, 2021 09:24 AM Central
La Sheonda Sanchez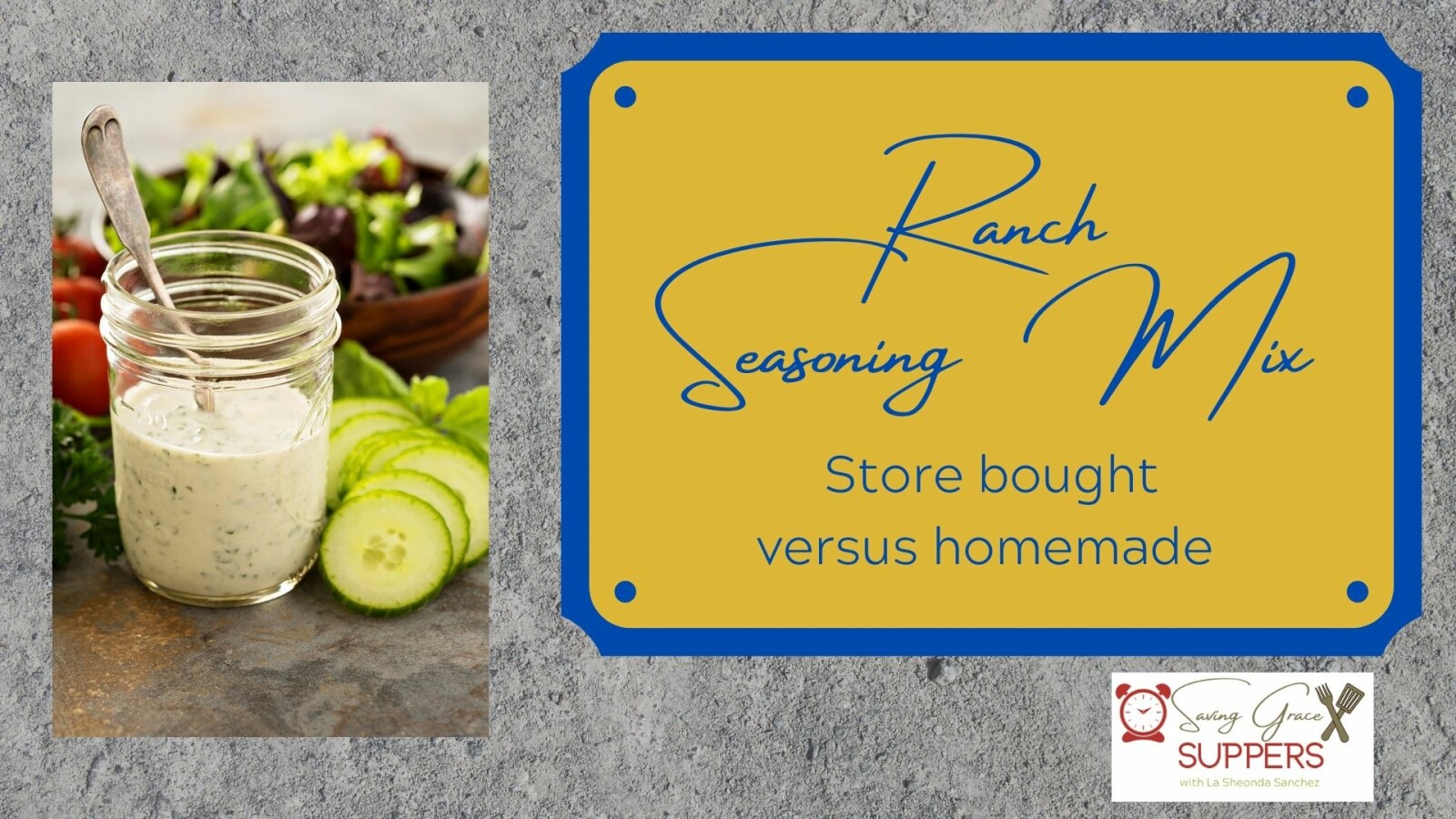 What CANNOT be dipped in ranch dressing?

The answer? Not much.

We go through more ranch dressing in our house than any other condiment. By far. And we are not alone. Ranch dressing is the top choice of salad dressing, and ranch dip is found in virtually every veggie tray you see. I have loved ranch dressing for years.

And then I started reading labels.

Most commercially sold ranch dressing is filled with things I would rather not feed myself or my family. Fillers and preservatives. Gluten, MSG, and even corn syrup. Why? It is just not necessary.

That is when I started making my own. And it is so easy y'all! You can whip this together in minutes, have plenty to make several batches of ranch dressing or ranch dip, and you are completely in control of the ingredients.

It is healthier, with no mystery ingredients. On top of that, it is cheaper than buying at the store!

The key ingredient is buttermilk powder. You can find that in most grocery stores on the baking aisle. Sometimes I have also found it near the powdered milk. This is what will make your ranch dressing (or dip) taste like the real thing.

Once you have your dry mix prepped, just add it to some milk and mayonnaise and sourcream for dressing, or sour cream and mayo for dip. Sub out the milk with fresh buttermilk for more of that tangy flavor!

In addition to dressing and dip, this seasoning mix is a great way to coat chicken tenders, potato wedges, homemade popcorn, and more!

INGREDIENTS
1/2 c. Dry Buttermilk Powder
1 tsp. Freeze Dried Chives
1/2 tsp. Ground Black Pepper
Homemade Ranch Dip
Mix together ¼ cup of ranch seasoning mix with 1 cup of sour cream, 1 cup of mayonnaise and 2 tablespoons buttermilk.
Homemade Ranch Dressing
Mix together ¼ cup ranch seasoning mix with 1 cup mayonnaise, ½ cup sour cream, and ½ cup buttermilk.
09/27/2021 12:00 PM Central
La Sheonda Sanchez
We've all been there. High hopes and great intentions turn into dismay and disappointment.

Menu planning? Check.
Grocery shopping? Check.
Ingredient prep? Check.
Mistake that could ruin dinner? Check, check, check.
In the past, you may have thrown out that big pot of a mistake or fed it to the dog. But you do not have to anymore!
There are lots of ways to take a mishap in the kitchen and transform it into a masterpiece on the dinner table. Most of those fixes can fall under one of three approaches.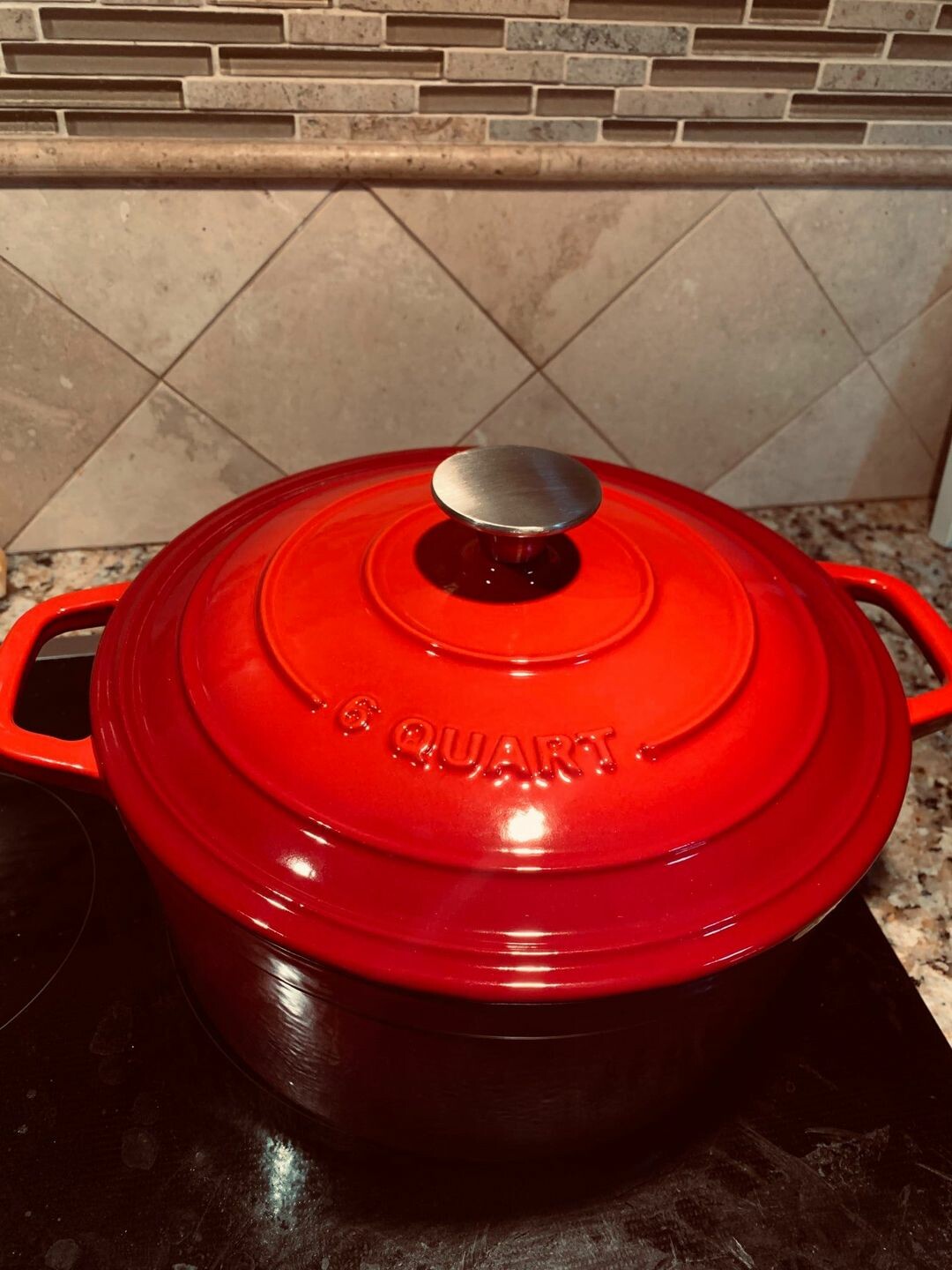 The first route you can take is to change the volume or amount of what you are cooking. Too much salt in the soup? Make more soup, and then the amount of salt is in better proportion to the amount overall. Too much milk in the baked potato soup? Add more potatoes and other veggies to even it out. Increasing how much you make is especially helpful when you will be feeding a crowd anyhow.
Another option is to adjust your seasonings. Too much salt, flavor too bland, or too sour? All of these concerns (and more!) can be addressed by adjusting your flavorings. You can add potato to a dish that is too salty, and the potato will absorb some of the salt as it cooks. When a dish is too bland, the sky is the limit. You can add herbs, spices, salt, or vinegar to amp up the flavor. Speaking of vinegar, what if your dish is too sour because you were a bit heavy-handed with the vinegar bottle? Try adding something sweet. Honey, milk, and caramelized onions will all help you turn the corner on that one.
If you cannot up the volume, and you need to do more than just alter the ratio of the seasonings in your dish, your third option is to repurpose entirely. I used this one in our kitchen just this week. Mistakenly adding tomatoes with jalapenos and habaneros (instead of tomatoes with garlic, basil, and oregano) to homemade marinara sauce caused our sauce to be WAY too spicy for our spaghetti. And way too spicy for our kids to eat it. Instead of throwing the pot of sauce in the garbage bin, I decided to use that base to create a pot of chili. A can of kidney beans, some ground beef, a little chili powder and cumin, and VOILA! Marinara repurposed into chili. We tried it over corn chips and topped with cheese. Frito pie was not on the menu for this week, but I am so glad it found its way into our kitchen just the same.
Cooking a meal for the fam, like so much in life, does not always go according to plan. How we respond, though, could just turn into a fantastic, although unexpected, dinner.
Here's a video on how I did this myself recently.
https://youtu.be/byZupnKDbmM
Enjoy!
09/20/2021 12:00 PM Central
La Sheonda Sanchez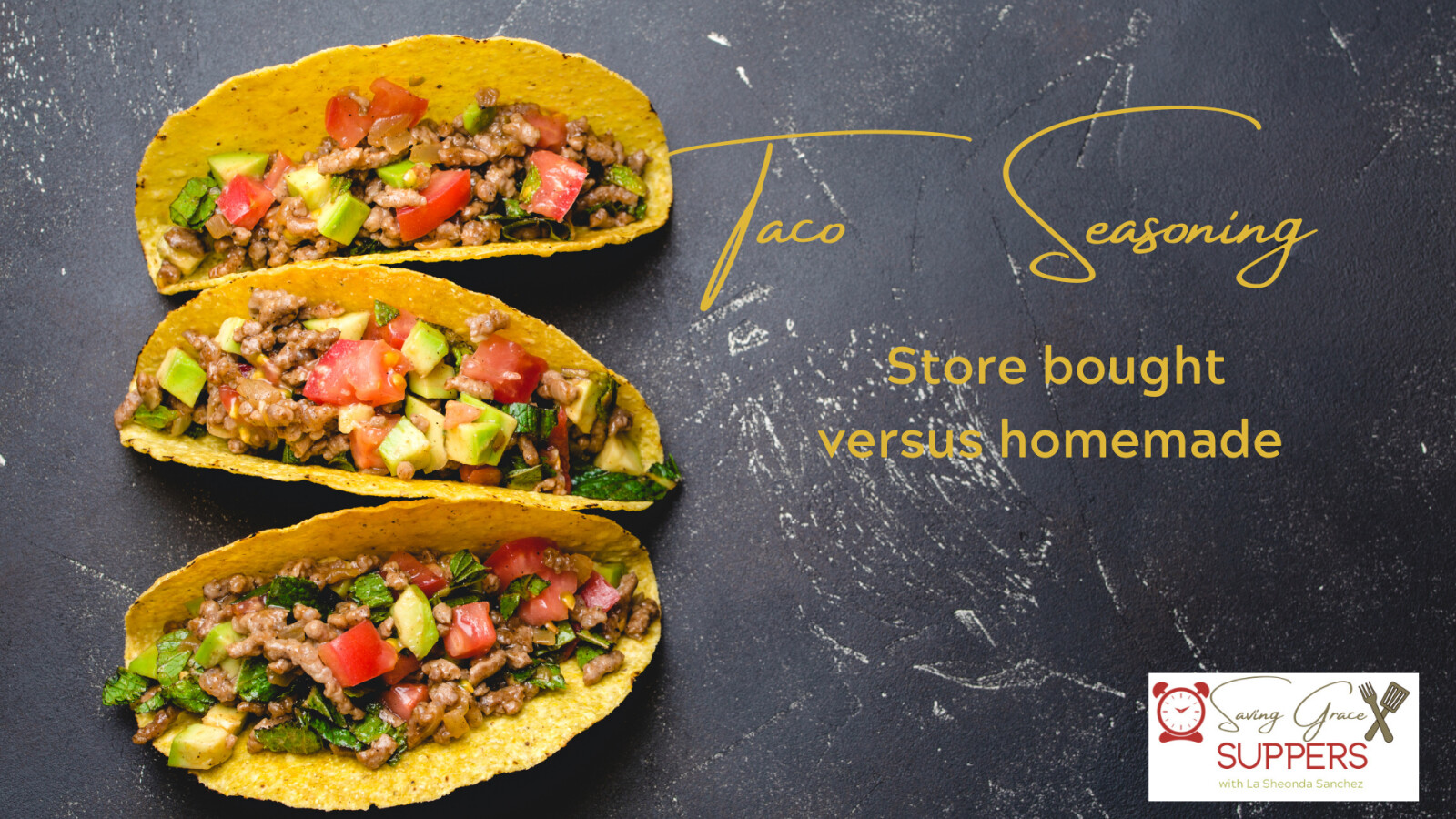 Being born and raised in South Texas, I love all kinds of Mexican, Tex-Mex, and Latin American foods. I could easily eat some version of Mexican food for every meal of the day and never grow tired of it. I do not subject my family to that, but if it were just me, I would coast on tacos and chalupas and enchiladas for a good long time.
Since I love to be in the kitchen, I used to go through the little seasoning packets of taco seasoning really quickly. Then I bought the larger bottles of taco seasoning in the spice aisle of our grocery store. A few years ago, I started paying more attention to ingredient lists instead of just calories on food labels in general. Eye opening!
When I read the ingredients in store-bought taco seasoning specifically, my reaction was the same. Things like corn flour, corn starch, wheat flour, dextrose, maltodextrin, sugar, soybean oil, and other fillers just did not seem to make sense in taco seasoning. So I decided to make my own.

I actually like the flavor BETTER in the homemade version, so I have never turned back. Now I make lots of my own seasoning blends. Taco seasoning was just the first of many. In addition to the flavor being great, I can control how spicy a batch of taco seasoning is, how much salt it contains, and more. So the variability and control are also huge plusses to making your own.
TACO SEASONING
1/2 tsp Onion Powder
1 T Paprika
1 T Chili Powder
1 T Cumin
1 tsp Granulated Garlic
1/2 tsp Black Pepper
1/2 tsp (Mexican, if you have it) Oregano
1 tsp Salt
1/8 tsp Cayenne Pepper (optional)
Combine all ingredients in a lidded container. Shake well to combine all spices. Recipe can easily be doubled or tripled. That is what I usually do when making up a batch of this taco seasoning mix, since we use it quite often and go through it very quickly. If you do not use taco seasoning very often, I recommend sticking with the base recipe size. That way, your taco seasoning will not get caky on you from sitting too long.
Here's a quick video of just how quick and easy this is to make.
https://www.youtube.com/watch?v=WtTTUJPl9Uc
Enjoy!