Mar 6, 2021 12:36 PM Central
La Sheonda Sanchez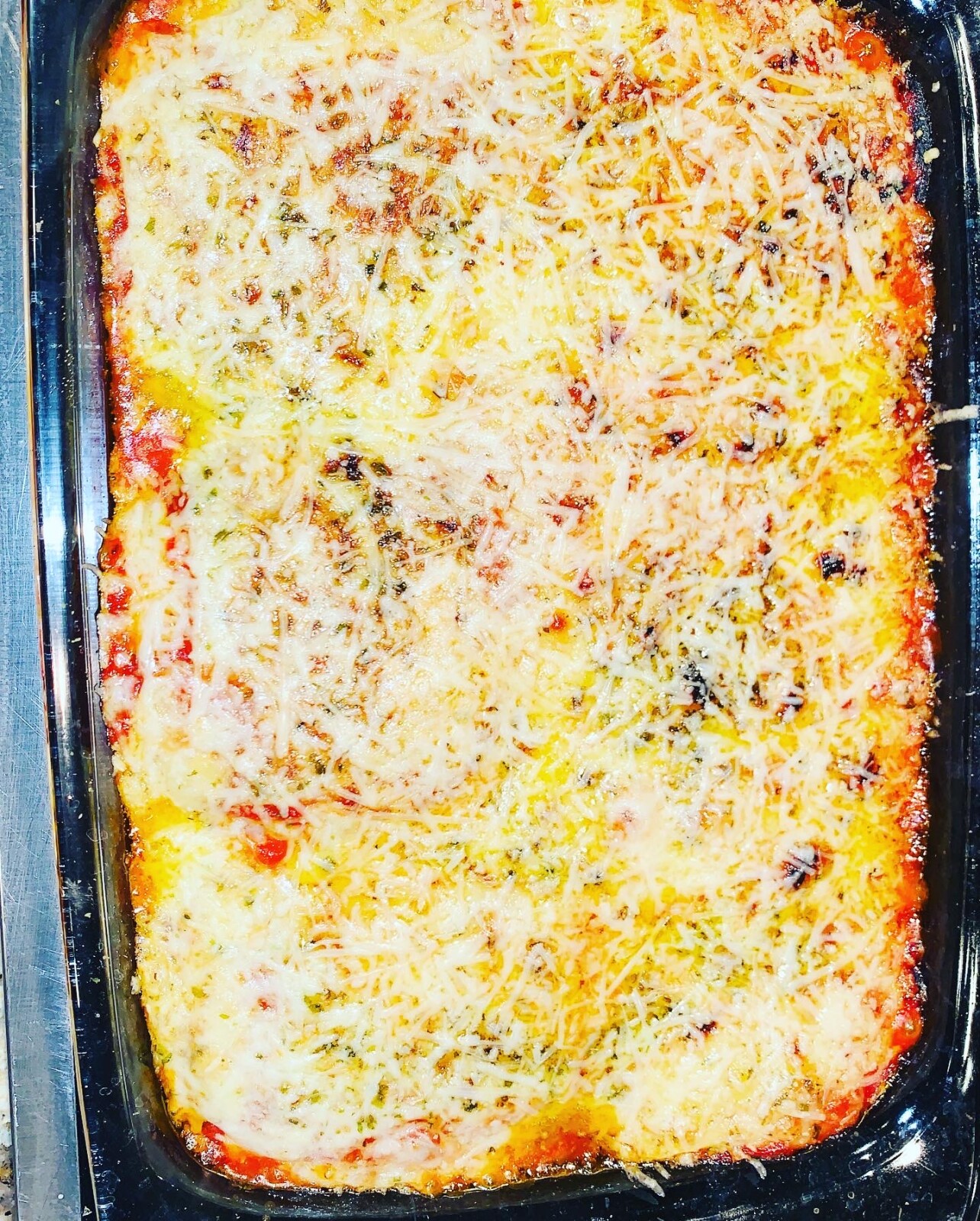 Low Carb Eggplant Parmesan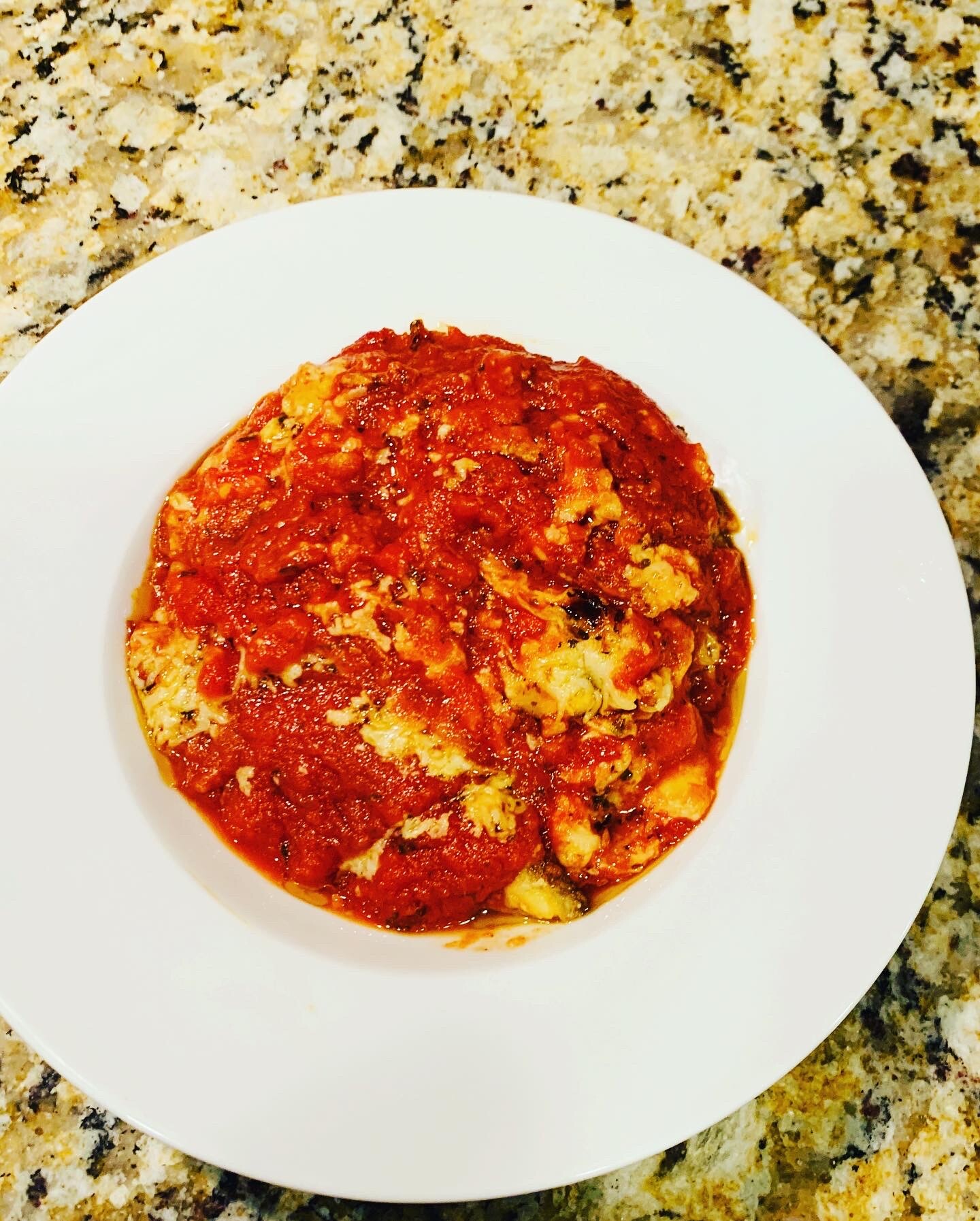 I said for years that I do not like eggplant. But then I tried it cooked correctly. And now I am hooked.
Eggplant Parmesan is DELICIOUS! If you think you don't like it, then you probably have not tried it. I was looking for a lower carb version of this amazing classic. So I decided to make up a recipe myself. The biggest change is the dredge used to bread the eggplant slices.
Start with an eggplant, and cut into rounds. I like these better than cutting the eggplant the long way. It makes the eggplant easier to bread and cook and even eat.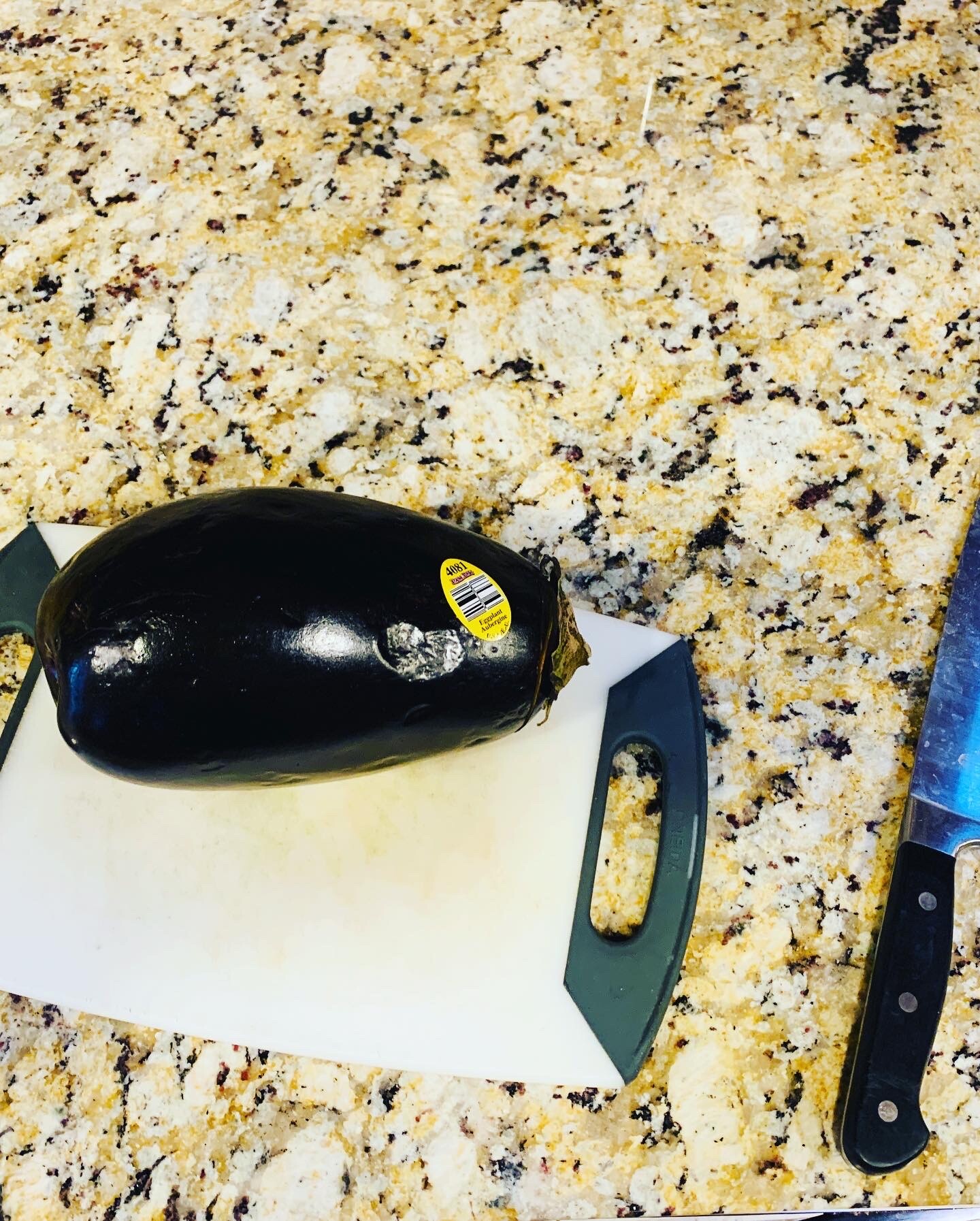 Set up your breading station. I used coconut flour, beaten eggs, and pork Panko (ground up pork rinds) mixed with Parmesan cheese and Italian seasoning. Dip the slices of eggplant into the coconut flour, then into the beaten eggs, and lastly into the pork Panko mixture.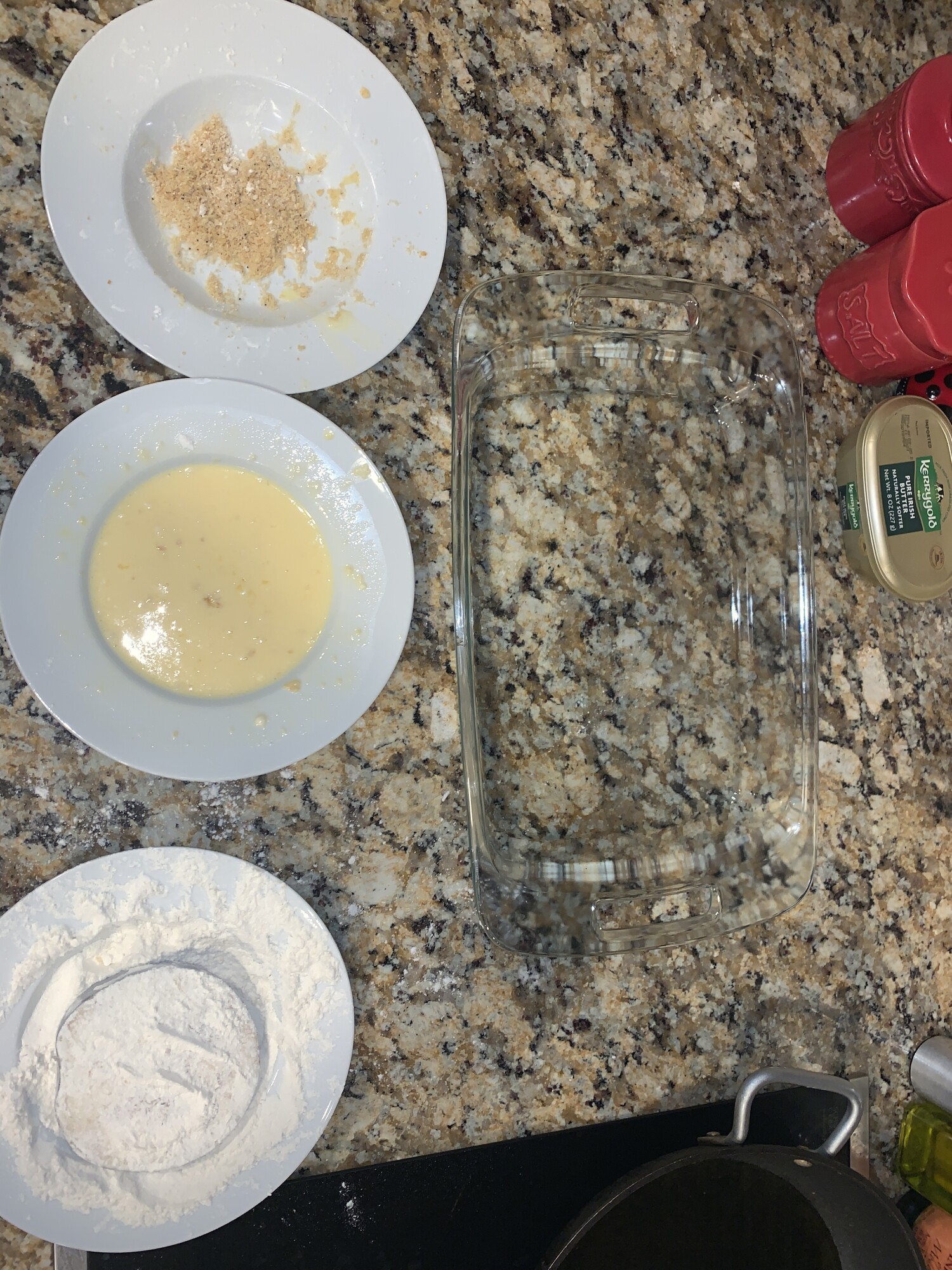 Line a baking sheet with parchment (or foil sprayed with olive oil) and then place your breaded eggplant onto the baking dish. Roast the eggplant in a preheated 400 degree oven for about 30 minutes.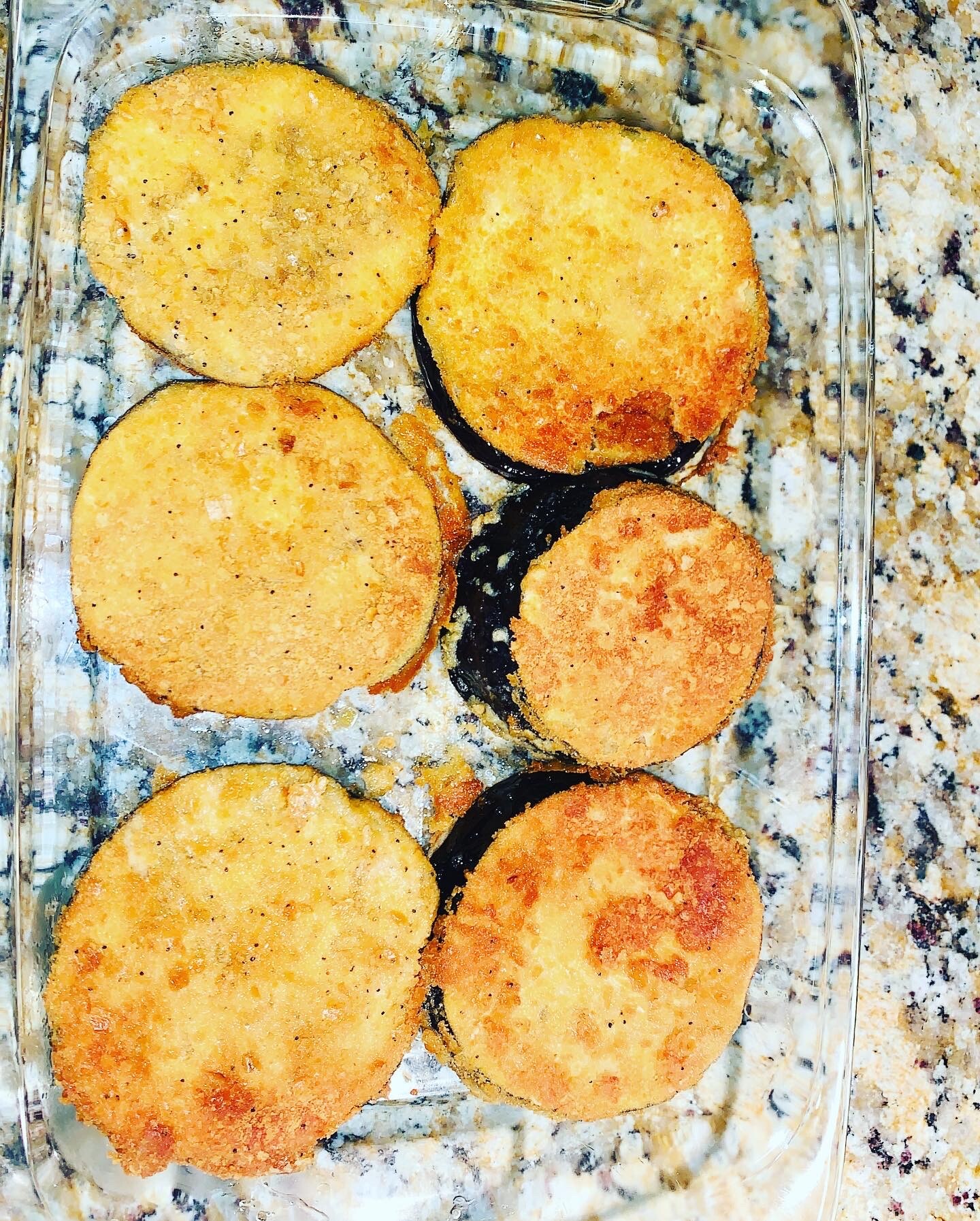 Once the eggplant comes out of the oven, layer 1/2 cup of marinara sauce in the bottom of a casserole dish. Next, add a layer of eggplant slices. Top those with 3/4 cup more marinara ( I like to make my own), half of the mozzarella cheese, then repeat layers. Top with Parmesan cheese and bake at 400 degrees for 15-20 minutes. Garnish with more Parmesan and fresh basil.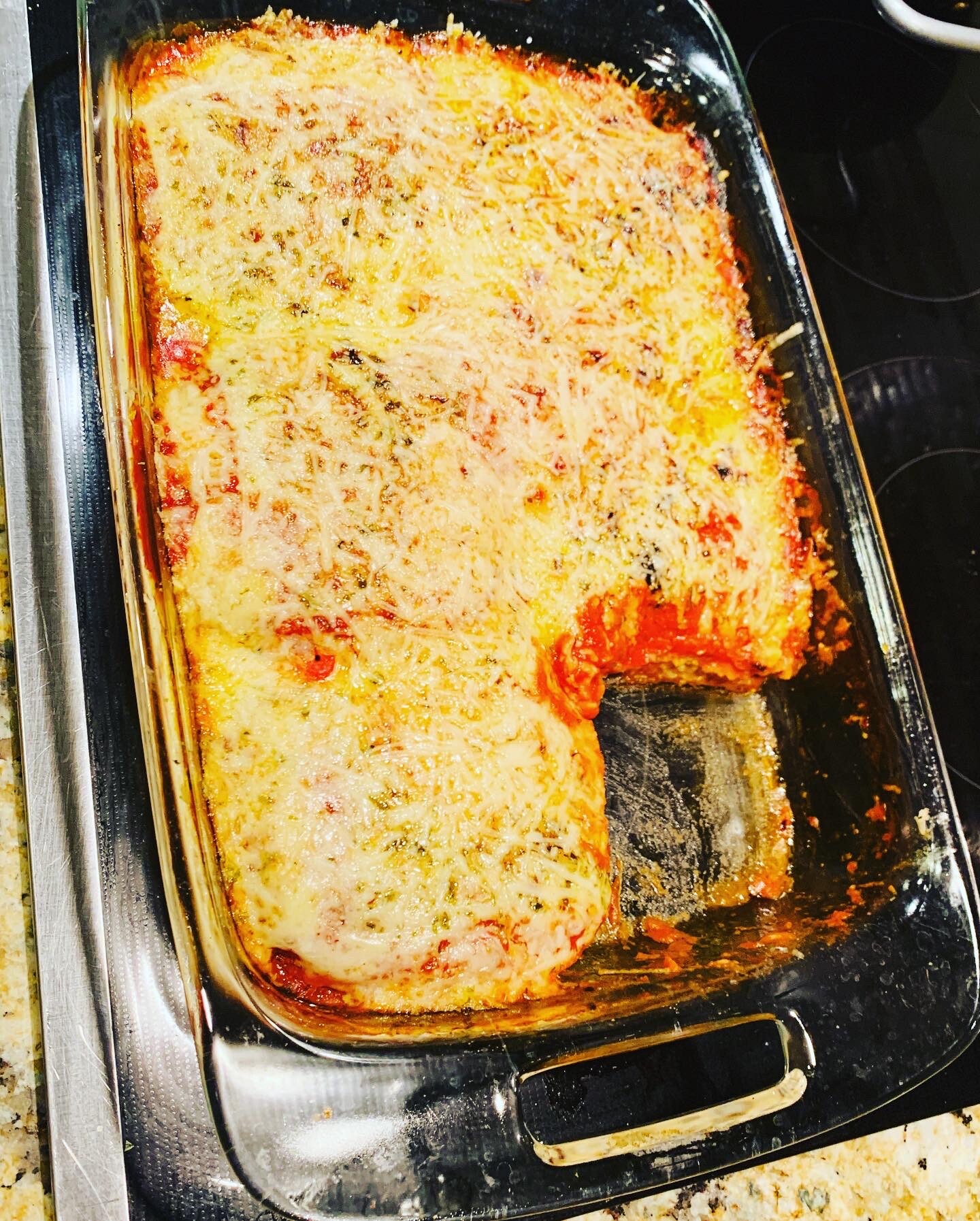 We like to serve this with a chicken breast or other protein, because while this dish is low in carbohydrates, it does not pack enough of a protein punch for us.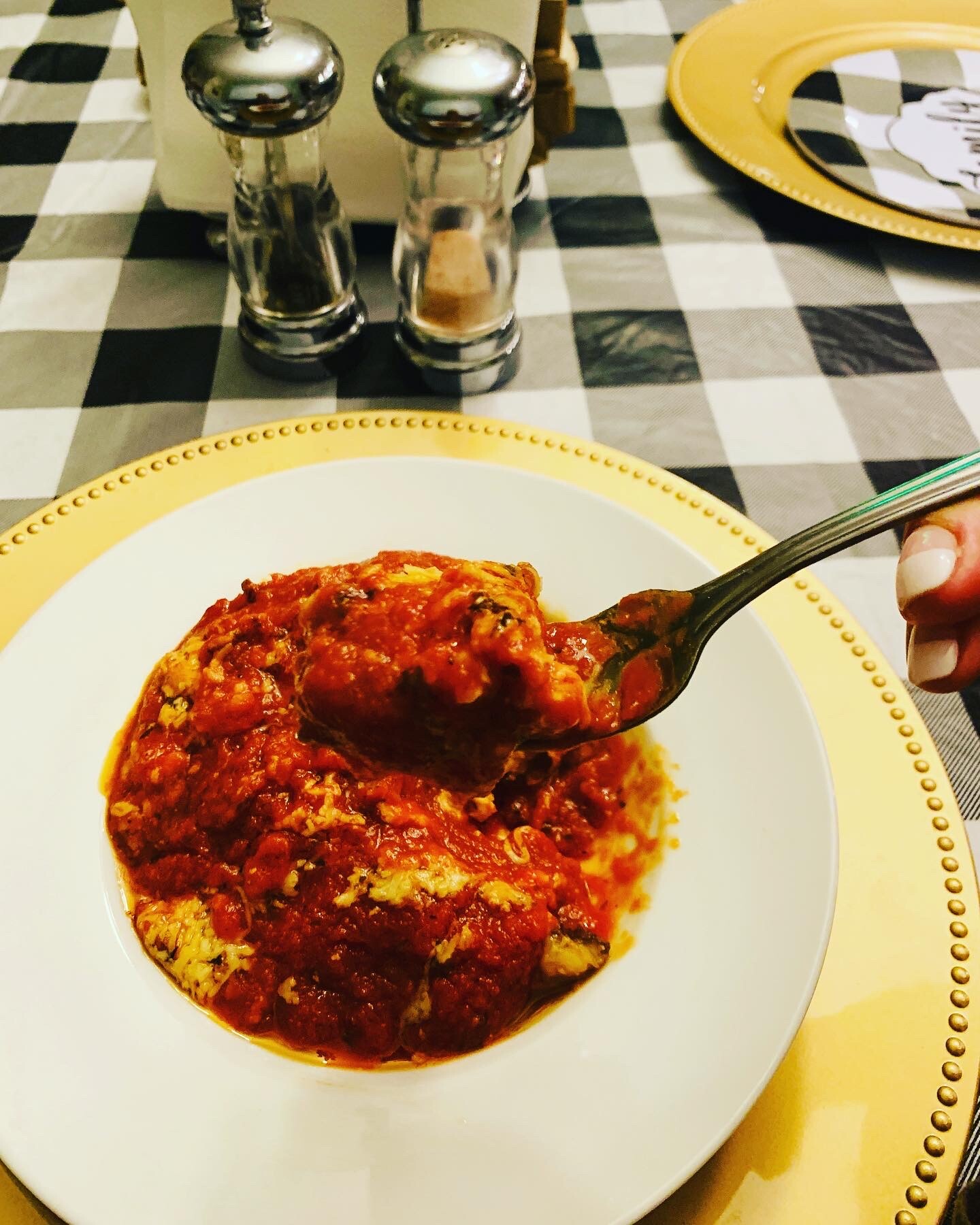 Low Carb Eggplant Parmesan
Ingredients
2

eggplant

2-3

eggs

2-3

cups

pork panko

1-2 cups almond flour

Italian seasoning

1 cup Parmesan cheese (plus more for garnish)

3

cups

marinara

sauce

1

pound

shredded

mozzarella cheese

fresh basil

Instructions

Preheat oven to 400° F.

Slice eggplant into rounds discs.

Beat 2 eggs. You may not need all three, so beat more as you need them.

Mix Pork panko with Parmesan cheese and Italian seasoning. Salt and pepper to taste, but the cheese is already salty by itself.

Dip into almond flour, egg, then "bread" crumbs. Then roast in preheated oven for about 30 minutes.

Put ½ cup marinara sauce in bottom of baking dish.

Layer eggplant slices with ¾ cup sauce and half of the mozzarella cheese. Repeat layers and top with Parmesan.

Bake until cheese is completely melted and slightly golden brown. Allow to rest 10 minutes before cutting. Garnish with more Parmesan cheese and fresh basil.

Once you have tried this, leave a comment below with how you like it. And share your favorite recipe for a delicious, easy meal for you and your family!