Sep 13, 2021 01:11 PM Central
La Sheonda Sanchez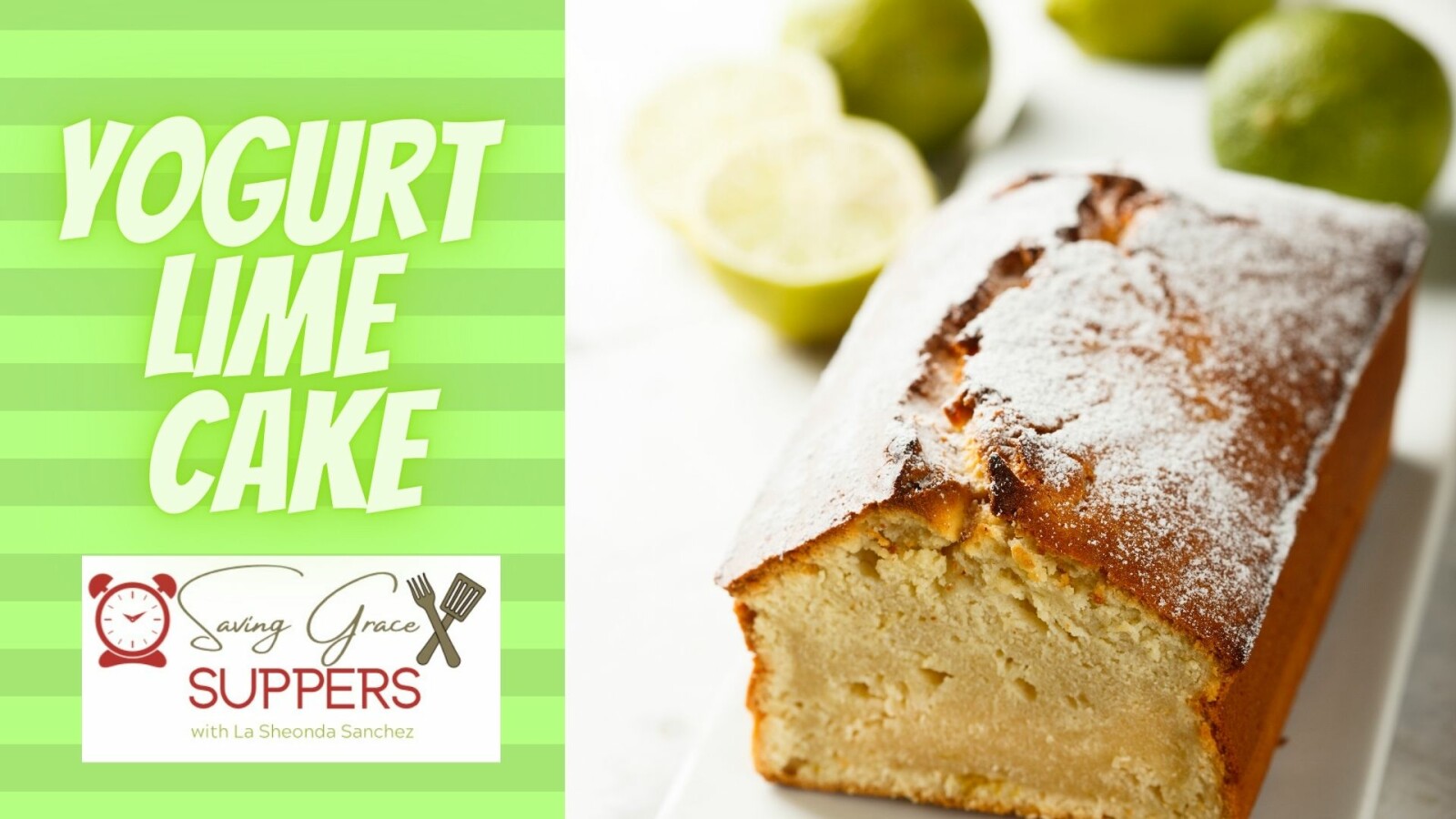 I love all things lime. We put lime in our salsa, guacamole, tortilla soup, water. So much lime! That's what makes this Yogurt Lime Cake just makes sense. The yogurt keeps the cake from being dry and also gives a tanginess that goes great with the flavor of the lime. This cake is light and can accompany most any meal.

Growing up, my mom would call a cake "breakfast bread" if it happened to be too early in the day for cake. Breakfast bread--problem solved! And there's fruit it, so there's that.
We enjoy this cake fresh from the oven. Take a slice and melt a little butter on it--delish!
Yogurt Lime Cake
1/2 c butter, softened
1 c sugar
3 eggs
2/3 c plain yogurt
2 T lemon juice
1 T lime juice
Zest from the lemon and lime
1 1/2 c flour
1 1/2 tsp baking powder
1/2 tsp salt
Icing
1 1/2 c powdered sugar
3 T lemon juice
3 T lime juice
pinch salt
zest from lemons/limes
Combine flour, baking powder, and salt. Sift into mixing bowl. Cream together butter and sugar. When white and fluffy, beat in eggs one at a time. add yogurt, citrus juices, and zest. Gently fold wet ingredients into the dry. Best to combine by hand to prevent the batter from becoming too tough.
Pour batter into butter baking dish or loaf pan. Bake in a 350 degree oven for about 40 minutes. Test the center with a toothpick to ensure doneness. When the toothpick comes out clean, your cake is ready. Allow to rest and cool in the pan for about 5-10 minutes for removing the loaf from the pan and slicing.
Enjoy warm with a little melted butter on top and alongside a cup of coffee. So good!
Here's a
link
to a video with this recipe and a couple other great ones for you over on Youtube. When you make this in your own kitchen, come on back and tell us what you thought. Happy baking!